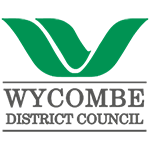 We supplied a large number of height restriction barriers to Wycombe District Council which have been installed at various sites across the area.
Our high-security height barriers are fitted with an anti-tamper, push button lock that is exclusive to Barricade. This design makes our height restriction barriers far more difficult to gain unauthorised access to than the standard padlock fixed versions that are commonly installed.
The key operated, push button locks can be fitted at the side for single opening pivot barriers, or centrally for the double pivot barriers.
Height restriction barriers prevent access to any vehicle that exceeds the maximum height limit of the barrier. The heavy-duty steel frame and barrier arm will cause significant damage to any vehicle that attempts to access a protected area.
The barriers are galvanised to prevent rust and ensure a long-lasting and durable barrier. The barriers can be polyester powder coated in a selection of high visibility colours and finished with highly reflective banding.
Some of the height barriers supplied to the council were static types, which are fixed in place. We also supplied both single pivot, side opening barriers and double pivot, central opening barriers.
The height barriers are root fixed into a concrete foundation to provide a very sturdy base for the steel frame.
This new design of barrier is currently being rolled out by Wycombe council across the district and has been praised for its highly secure design and ease of use.