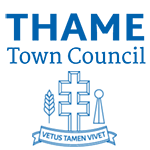 Barricade fabricated a bespoke steel memorial bench to celebrate the life of Oxfordshire teenager Megan Biddle, who tragically passed away in 2015. We were approached by Thame Town Council to manufacture the bench due to our ability to produce high-quality, fully bespoke steel products. The bench is in the design of a skateboard as Megan was a keen skateboarder.
The memorial bench features a selection of the items that were special to Megan, including music, trainers (sneakers?), beanie hats and a selection of stars. All of the items were to be incorporated into a large
skateboard shaped bench and ultimately provide a place for family and friends to gather and remember the life of a remarkable young lady. The design was a collaboration between Megan's friends and family and local artist Michael Gibbs who brought all of their ideas together.
The bench was fabricated from mild steel to give strength, with perforated sheet to allow water run-off. Once complete the bench was fully galvanised to prevent rust and then powder coated. All of the decorations were cut, shaped and painted by our talented team and give the bench it's utterly unique appearance.
Megan's bench was unveiled at Thame Southern Road Recreation Park on Sunday 3rd June 2018 and will no doubt become a place of happiness, fun and friendships for years to come. It was a great honour to be asked to produce such a poignant memorial and we are delighted with the final outcome, as were Megan's family and friends.