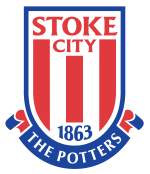 Barricade fabricated, supplied and installed the sports team dugout shelters at the bet365 stadium for English football club Stoke City. We oversaw the job from the initial planning stage all the way to the final installation, which Barricade also carried out, and worked closely with both the architects and Stoke City FC directly in order to arrive at the final product.
Barricade provided initial designs and product renderings for the dugout shelter, which were modified and finalised before initial production of the team shelters began. The dugout structure was fabricated and finished to our company's usual high standards providing a durable, attractive and Premiership quality sports team shelter worthy of the finest players and managers in the country.
The fitting of the dugout shelter was also carried out by Barricade, as our team has years of experience with the installation of products as well as design and fabrication of them.