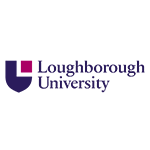 Loughborough University is famed for its sporting prowess and dedication to giving their budding sports stars access to the very best facilities. We were approached by the University to supply a range of high quality Dugout Sports Team Shelters finished in their eye-catching team colours.
The shelters were supplied with Perspex cladding to ensure a weatherproof seating area for substitutes and coaches and comfortable, bucket seats for when players need that well deserved rest.
The University, players and staff were incredibly pleased with the team shelters.
For more information on our dugout team shelters, give us a call on 0845 900 2131 or send us an email to info@barricade.co.uk.